The AllSkEye application has been created to autonomously run an All-Sky camera with minimal user intervention. The main functions are:
Image Acquisition:
Image Processing:
Additionally the application also provides: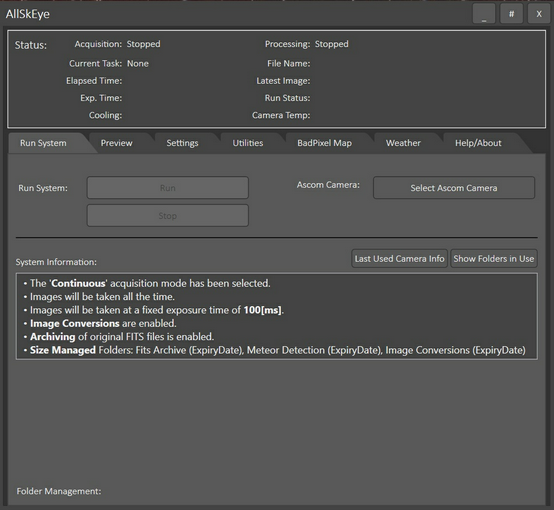 AllSkEye Application Layout
---
Supported Cameras
The following cameras can be used with the AllSkEye application. Please note that not all cameras will be suitable and not all cameras might be supported by the latest firmware driver of the manufacturer.
---